Majeed Sulemana, a senior health officer at the Ghana Health Service (GHS) Upper East Regional Directorate, revealed that 27 pregnant women in need of critical medical attention died in the Bawku municipality between 2021 and 2022.
This is due to the ongoing conflict in Bawku, which is located in the Upper East region.
Majeed stated that 20 pregnant women died in 2021, with seven more dying by the end of December 2022.
"This is due to the inability of pregnant women to visit and receive medical care at the Bawku Presbyterian Hospital, the municipality's only major referral health facility," he says.
Sulemana told the Daily Graphic that the 27 maternal deaths recorded in the Bawku municipality accounted for 39 percent of the region's 70 maternal deaths over the two years, and that the Bawku Hospital served patients from the municipality as well as those from the Pusiga, Garu, Tempane, and Binduri districts due to the lack of district hospitals in those areas.
He emphasised that some of the pregnant women died as a result of their inability to get to the hospital, while others survived but died as a result of the limited number of staff, which resulted in delays in administering the necessary medical care.
"This has made it very difficult for such staff to come out of their homes to work since they fear for their lives, a development which continues to have a negative toll on the operations of the hospital.
"There is definitely a high demand for staff transfers, but if you grant everyone, there will be no staff to work in the hospital," he noted.
The Bawku conflict has raged on for years between the Mamprusis and the Kusasis, killing dozens of people and injuring many more.
According to reports, ten people were killed in the recent riots.
Military personnel sent to the area to restore peace have been accused of being responsible for the residents' deaths.
Meanwhile, Mahama Ayariga, Member of Parliament for Bawku Central, issued a statement accusing military personnel in the town of killing seven civilians on Wednesday, February 1, 2023.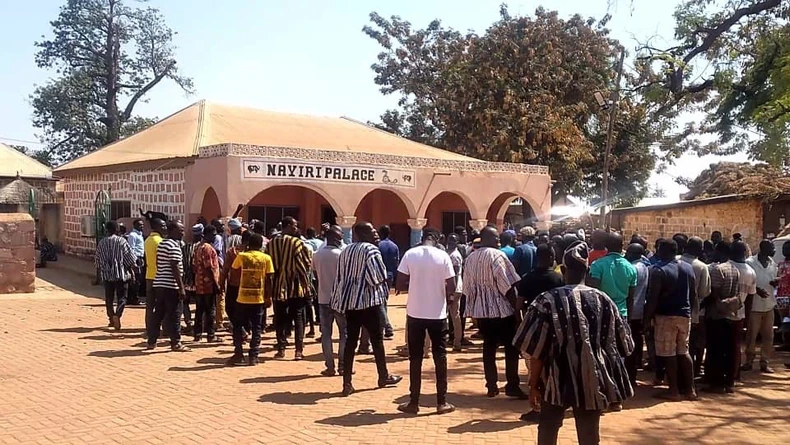 He claimed that the soldiers killed the people after several reports of gunfire in the Bawku township.
In an effort to maintain calm and discipline, he added, he shot indiscriminately into locals fleeing for cover and also attacked innocent people.
DISCLAIMER: Clicks 'n Likes does not own the copyright to most of the News, Opinions, Write-ups, and Views on their platform.